Company Introduction

Welcome to our vibrant world of castles. We have 15 years of experience in innovative design and manufacturing. Including water amusement, inflatable slides, inflatable obstacles, inflatable sports, inflatable castles, etc., we have a production workshop of 10,000 square meters. With a professional design and manufacturing team, you can customize your inflatable products as required. CH inflatable, let joy fill every corner of the world!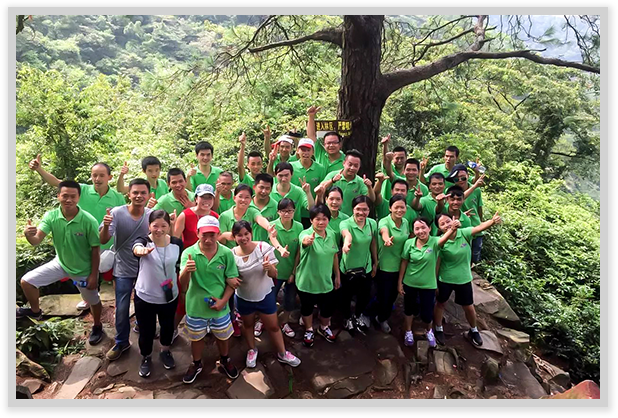 Industry Experience

15 years of unremitting persistence, only to create safe and reliable inflatable products with guaranteed quality for customers. We promise not to lure customers with low-price promotions and not to make good use of shoddy products. Chaohang Inflatables always adhere to the philosophy of pursuing innovation, embracing change, integrity, responsibility, and sharing gratitude. We will welcome everyone who chooses us with the most sincere service and the best quality!
Our products are well designed and of high quality.
As a professional supplier of inflatable products, our team has many professional and experienced designers. We have been providing customers with the best customized services from beginning to end. You can find the inflatable products you need on our website. No matter what you need! As long as you put forward your needs, we can meet you!



Hd Digital Printing

Reach the best specification of 1440DPI. We use advanced technical equipment Polaris 512 high-precision rail inkjet printer. After printing, we will cover an anti-ultraviolet oil layer to keep the image constantly bright and shiny.

High Temperature Heat Sealing
High-precision thermal welding machine and meticulous welding work for the water park. We can perfectly seal all materials into any reasonable inflatable device, and efficiently heat weld all airtight inflatable devices with the highest quality standards.
Double Needle Four Stitches
Our sewing technique is a double stitch stitching with four stitches at the bottom stress point. For most inflatable games, the pillars, entrances, and step corners are easy to break. Most manufacturers do not have any special reinforcement, but we will carefully use additional reinforcement ribs to ensure all these details to ensure that customers use Without any problems, the service life of the inflatable device actually exceeds 3 years.
Product Testing
In terms of product quality control, we have a professional inspection team that strictly controls the products of each product in terms of materials, workmanship, connection parts and air tightness, etc., to ensure that any problematic products are not delivered to customers. In terms of inflatable products, we all need to inflate for 48 hours to check for leaks.

Our products are widely used in the entertainment field, exhibitions, adventure extreme challenges of indoor and outdoor use, water parks, etc., entertainment and sports/tourism destination places. We know that on the way forward, opportunities and challenges coexist, competition and cooperation. But we believe that new knowledge and new technology will play an important role in the process of continuous development and innovation. We will ensure that we can provide qualified and high-quality inflatable products based on our experienced workers, advanced machines and strict quality management control. .

Thank you for your attention to our company, and we sincerely hope that our products can meet your requirements.

Let us work together to create a new milestone in the inflatable production line with the best service, integrity, excellent quality and most competitive price, which will expand our business in the inflatable market and meet the growing needs of inflatable companies , Sincerely welcome friends from all walks of life. Take science and technology as the guide, take quality as the center, and meet the needs of customers as the purpose. In order to open up the market to meet the broader market demand, our company sincerely hopes to cooperate with friends all over the world for common development.